CCTV Security Systems Installation
Your safety and security are our top priorities, and we are here to provide you with the peace of mind you deserve. Whether you're a homeowner, a business owner, or a property manager, having a reliable and efficient CCTV camera system is crucial to protect your assets, loved ones, and property.
Why Our Customers Rely On Our Services.

Our technicians impeccably handle everything from helping you select the right equipment to ensuring that wiring is hidden from plain sight at the end of an installation.

We provide repair and upgrade services to existing smart automation products in your space regardless of whether or not you bought it from us.

Ensuring scheduled maintenances to your systems is important to us as it prevents products from breaking down.

We don't just sell you the product; we stand behind it and provide dedicated support on troubleshooting issues and understanding its functions.

All of our products and services come with full on-site user training and ongoing live support. We will educate you, your family and co-workers about the products we install.

In addition to providing service under the manufacturers warranty, we also provide tailored packages for extended warranty
At SASUU Technology, we take pride in offering top-notch CCTV camera installation services designed to safeguard your property, assets, and loved ones. Our commitment to security excellence, coupled with a team of highly skilled professionals, ensures that you receive the best-in-class surveillance solutions tailored to your specific needs.
Residential CCTV Installation Kitchener
Elevate your home security with our residential CCTV installation Kitchener. Our skilled technicians ensure your peace of mind.
Security System Installation Kitchener
Ensure the safety of your property with professional security system installation Kitchener. Our experts provide top-tier solutions tailored to your needs.
Commercial CCTV Installation Kitchener
Enhance security with professional Commercial CCTV Installation Kitchener. Our experts ensure top-tier surveillance solutions for your business.
Video Monitoring Kitchener
Experience Video Monitoring Kitchener. Our cutting-edge technology ensures round-the-clock surveillance for added security. Contact us for a safer tomorrow!
Trust our expert CCTV installer in Kitchener for top-notch security solutions. We offer professional CCTV installation services to safeguard your property. Contact us today for your peace.
SASUU Tech CCTV Installation, Challenges and Solutions
At SASUU Tech, we are more than just experts in CCTV installation. We are your dedicated partners in safeguarding what matters most. With a passion for security and a commitment to excellence, we have been serving Kitchener and the surrounding areas like Guelph, Cambridge, Toronto, Brampton and etc. Our mission is simple: to provide top-tier CCTV installation services that empower our clients to protect their homes, businesses, and loved ones. We believe that security should never be compromised, and that's why we go above and beyond to deliver reliable, cutting-edge surveillance solutions.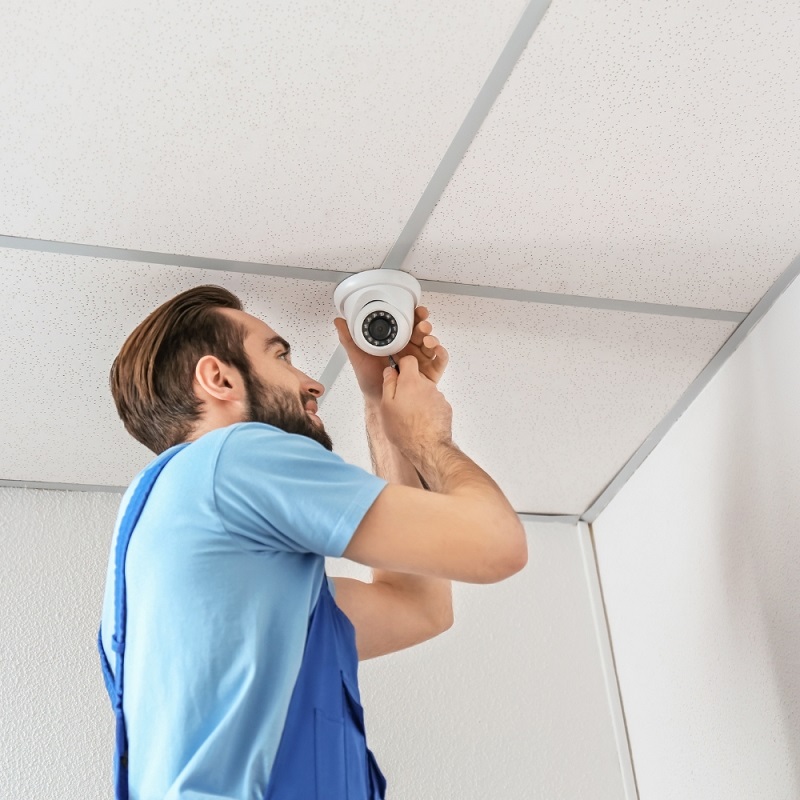 Thank you for considering SASUU Technology for your CCTV camera installation needs. We're eager to assist you in enhancing the security of your property. Your safety and security are our top priorities. We look forward to the opportunity to serve you and provide you with reliable, efficient, and affordable security solutions.
Commercial CCTV Installation